SEAKEL - Covid 19 - Crisis Management Solutions
Is your workplace Covid Secure?
SEAKEL Fire & Security have a range of Crisis Management Solutions to protect your business and transition your employees back to work in the wake of Covid-19 and in compliance with Government Guidelines.
---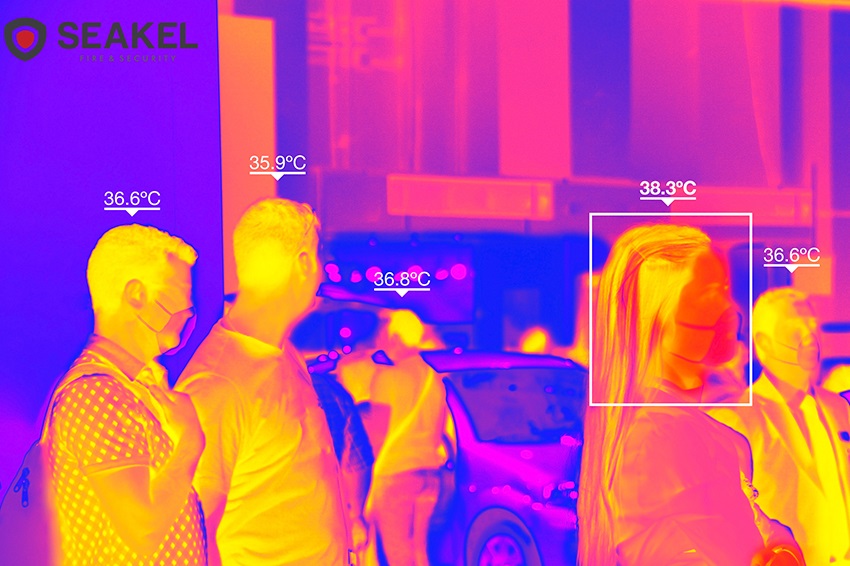 Thermal Screening Solutions
Thermal Imaging Cameras can assist with Fever Screening by detecting elevated body temperatures in large groups of people.

The cameras provide colour images and temperature scales, and sound alarms that can be set to go off when a certain temperature threshold is exceeded. These functions make it easy for an operator to instantly decide whether the subject needs to be referred for medical examination.
Thermal Body Temperature Measurement with Fast Deployment
To enable use in different situations, there are a variety of products for rapid and safe preliminary fever screening in a wide range of applications.
---
People Counting & Flow Control Solutions
Is an innovative solution designed to count the number of visitors and analyse the flow of people or shoppers entering and exiting a store or building. This reduces the amount of social interaction and decreases the risk of cross-contamination to your staff and to members of the public.

Using a People Counting Camera, the system analyses how many people are inside an area and allows you to display numbers in real-time and can link with digital signage. It can integrate with electronic sliding doors, automatically controlling them once the number of people has reached the store or building's capacity.

The system can trigger an alarm when maximum capacity is met and can link with a traffic light system or using audio and visual verification to notify staff/public when the premises are full.
---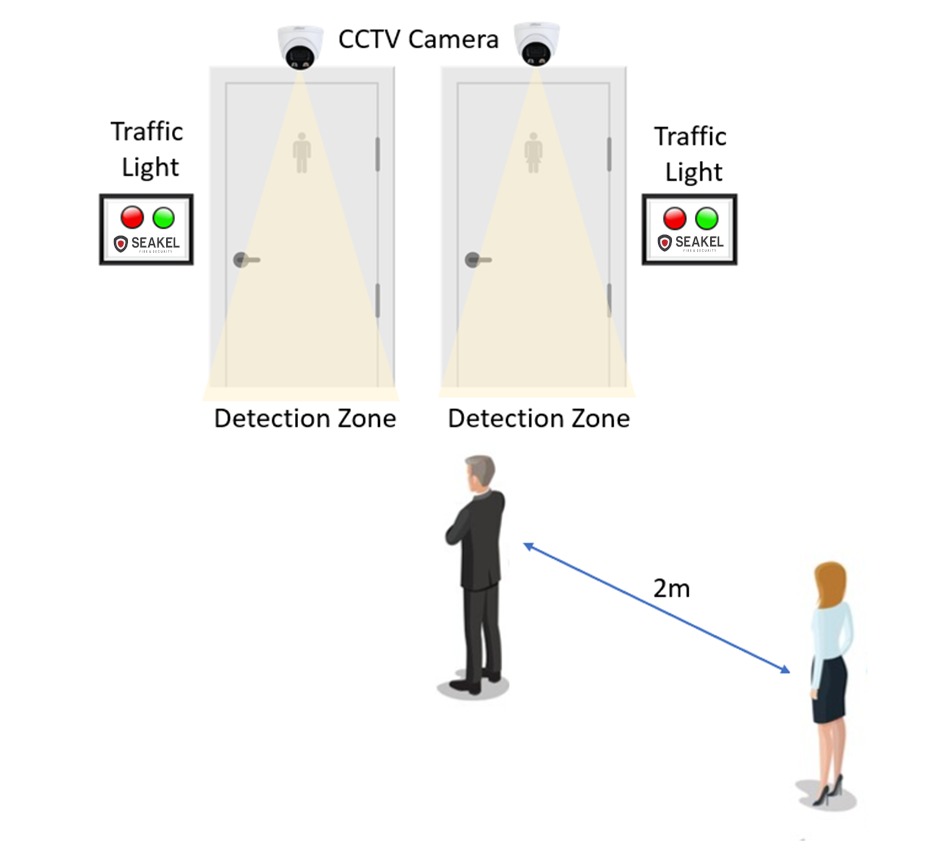 WC Occupancy Control Solution
WC Occupancy Control Solution are designed to restrict the number of people using toilet facilities at any one time. It uses an AI-empowered people counting camera to analyse when someone enters the WC and links with an external toilet traffic light system to alert staff and visitors when the facilities are occupied.

If the WC is at capacity, then the traffic light is red. Once the WC becomes vacant, the traffic light turns to green, signalling no-one is in the toilet area and it is safe to enter.