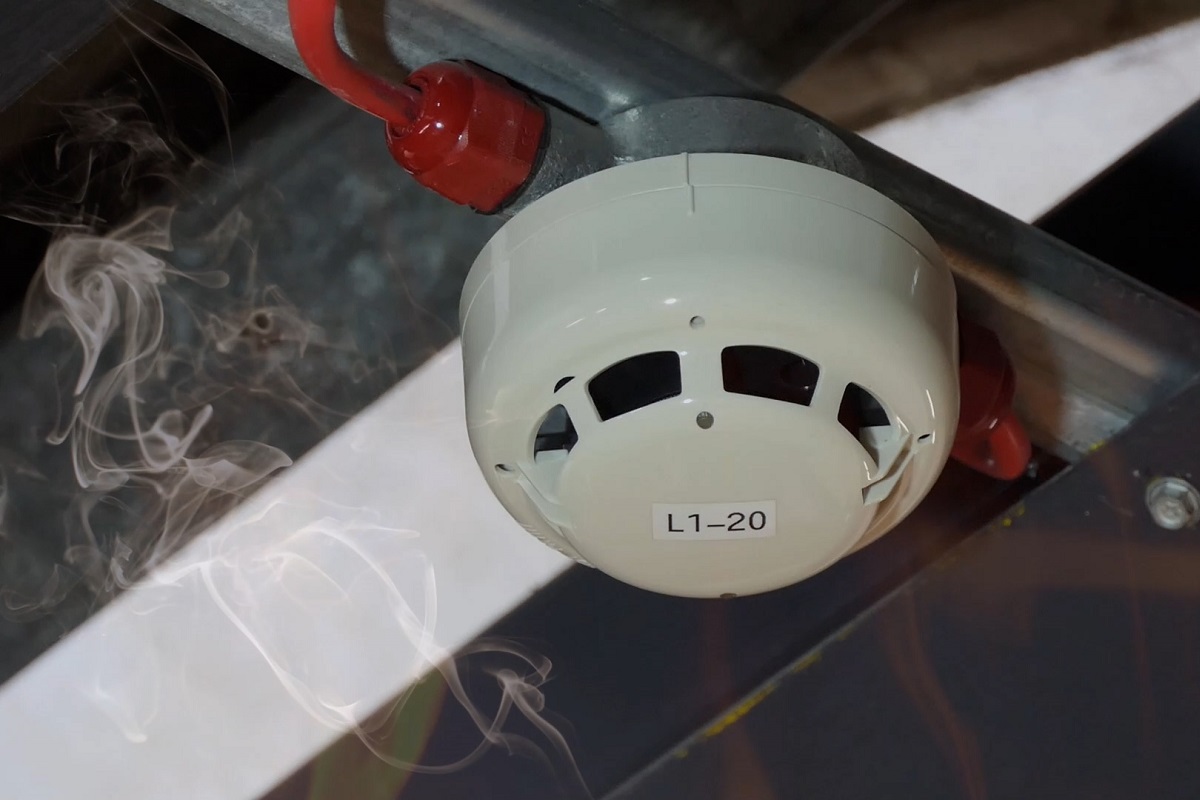 Four Important Reasons to Have a Fire Alarm System
Fire Alarm systems are not only important, but they are also necessary and can save your life. Buildings require them to be installed so they may detect the threat of fire and alert anyone present before it is too late. Having an efficient fire alarm system will ensure the safety of residents, employees, customers, and even pets. Below are our top four reasons to have a professional and top-of-the-line fire alarm system installed in your place of business or home.
1. Reduction of Property Loss Potential
Perhaps one of the most important reasons to have a fire alarm system is to reduce the risk of property damage and losses. Not only will fire alarms detect smoke before it is too late, but a proper system will also signal firefighters to come sooner than later, thus minimizing any potential damage your property or items may incur.
2. Fire Alarms Save Lives
Fire alarms monitor large spaces and will help to save lives of humans and animals alike in the event of a fire. An excellent system will detect a fire before it has broken out and will alert the fire department to prevent the possible outbreak of a fire. This will save lives in places of business as well as residences.
3. Code-Compliance
Having a fire alarm system installed will keep you within fire standards and therefore compliant for your professional and residential buildings alike. This will also allow many insurance companies to potentially offer a discount upon proof of installation of a fire alarm system in a commercial building.
4. Protection at All Times
Whether you are at the building or not, awake or asleep, in the room or not, a fire alarm system works around the clock to ensure your safety. Fires can break out at any time. Cut back on stress and worry by having a fire alarm system installed that will alert you the moment it detects smoke so that you may safely exit the building before the risk of being harmed.
SEAKEL Alarm Systems
Seakel specialises in providing our customers with leading fire alarm & life safety systems, application expertise and services. By assembling a team with vast industry experience and technical ability. At Seakel we work with our clients to deliver compliant, non-proprietary solutions which avoid sole-source dependency and assure long-term cost competitiveness for years to come.
From system retrofit to new installation to turnkey system projects, Seakel provides the very best value for your project regardless of size and complexity.
Seakel's customer support ensures the performance and integrity of your system through ongoing maintenance and monitoring contracts along with moves, adds & changes for the industries with ever changing facilities.
For more information contact SEAKEL 061 307242 - hello@seakel.ie